Jack Daniel's General Store: Pop-Retail
CREATIVE DIRECTION BEHIND THE LYNCHBURG GENERAL STORE, A POP-RETAIL EXPERIENCE IN CELEBRATION OF THE 150TH ANNIVERSARY OF THE JACK DANIEL'S DISTILLERY. OPEN FOR 7 DAYS EACH IN NYC, CHICAGO, AND MIAMI, THE STORE WELCOMED OVER 20K GUESTS, PROVIDING A MEANS FOR CONSUMERS TO CONNECT WITH THE JACK DANIEL'S BRAND INTIMATELY AND AUTHENTICALLY.
TO BRING THE CONCEPT TO LIFE, I LED THE MIRRORBALL CREATIVE TEAM IN DESIGNING THE STORE FROM THE GROUND UP, INCLUDING IDENTITY & HOLISTIC BRANDING SYSTEM, OVERALL GUEST EXPERIENCE & ENGAGEMENT STRATEGY, INTERIOR DESIGN & MERCHANDISING, WEEKLY PROGRAMMING, WEBSITE, AND PROMOTIONS STRATEGY.
SITUATION & CHALLENGE
Jack Daniel's is one of the most recognized brands of the 21st century. Since 1866, every drop of Jack Daniel's comes from one place – a tiny town in Tennessee called Lynchburg. To celebrate the 150th Anniversary of the Distillery, Jack Daniel's challenged the team at Mirrorball to bring a slice of Lynchburg, TN to cities across the US through a touring pop-up experience that left consumers with a deep emotional connection to the brand.
BACKGROUND & CONCEPT
The Lynchburg General Store is a real place in downtown Lynchburg, opened by Jack Daniel's nephew during the 1920's to survive prohibition. The store still exists today – a symbol of the brand's history and the town itself. For the pop-up, we reimagined the General Store into a pop-up experience that immersed guests into the world of Jack Daniel's, authentically and emotionally.
BRANDING & IDENTITY
To immerse into the magic of the store, the team at Mirrorball approached the store's identity as we would any branding project. This included creating a logo and comprehensive look and feel inspired by the Jack Daniel's brand. The branding was extended through every touchpoint of the pop-up, including: store design, print collateral, web, digital advertising, promotions, and in-store merchandise.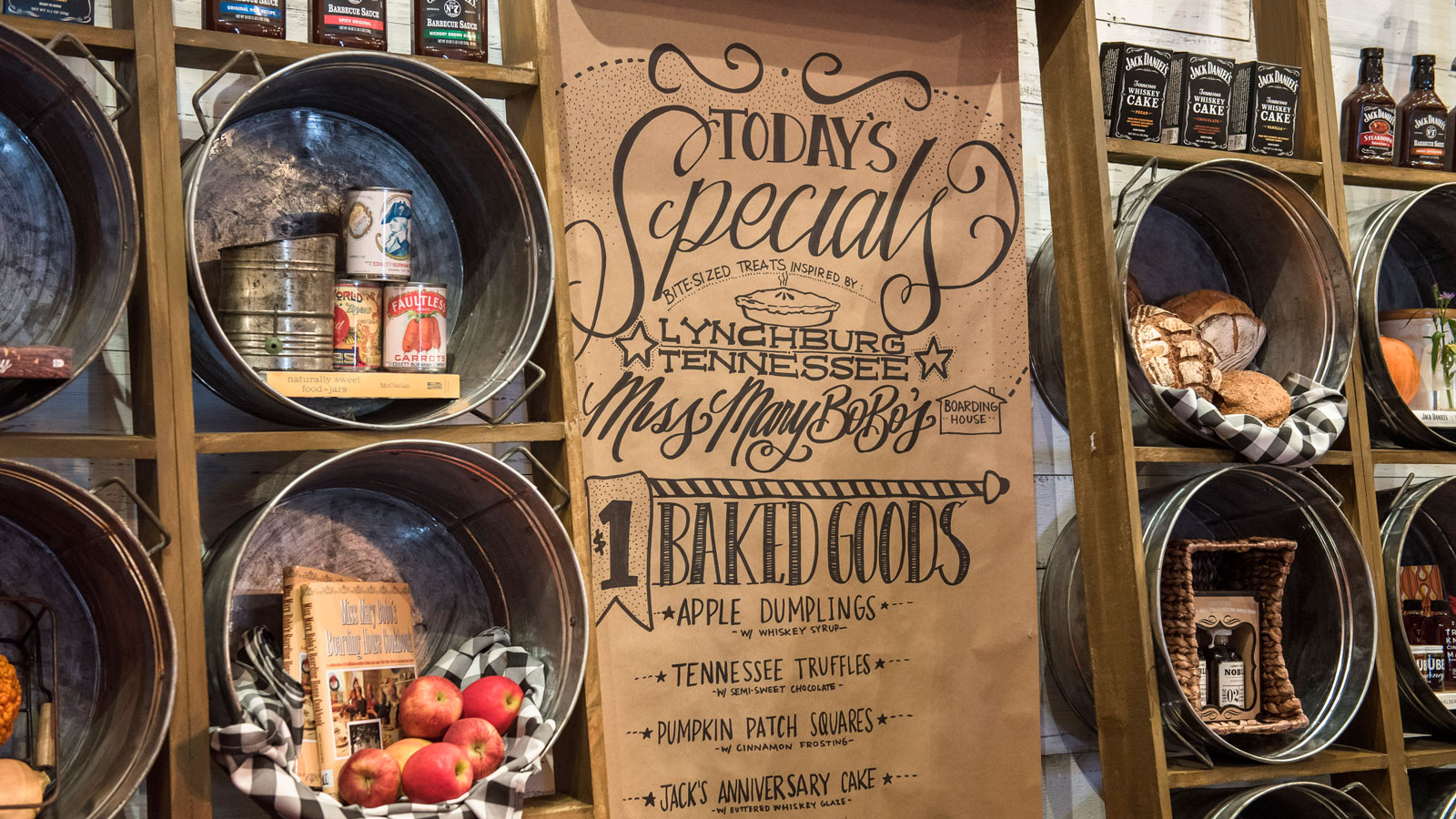 GUEST EXPERIENCE
The pop-up was divided into seven distinct "experience vignettes", designed to individually tell the stories of the brand from the last 150 years. Inside, guests could get a haircut by Blind Barber while being inspired by Jack Daniel's style, take a backstage "rock n' roll" photo amongst famous musician quotes, learn about the art of barrel making with an authentic Jack Daniel's Barrel Man, discover the difference that charcoal makes at the Charcoal Mellowing sensory bar, travel to Lynchburg with a VR tour of the distillery, or get a taste of southern cooking spiked with Jack at Miss Mary Bobo's.
RESULTS
The Lynchburg General store traveled to three cities over the course of a few short weeks, spending 7 days in each city. With over 20,000 visitors and 100 million media impressions, the pop-up created a non-traditional experience for Jack fans.